Beautyblender
Regular price
Sale price
$30.00
Unit price
per
Sale
Sold out
Hurry! Low inventory
Free Shipping Over $99

Free 90-Day Return

Buy Now Pay Later Options
Give your favorite sponge a bath with this newly-formulated liquid blendercleanser®. Made especially for soaking out tough stains, the demineralized water and natural sea salt help to detoxify and absorb toxins. Lavender's soothing scent provides aromatherapy benefits to beautyblender®. Demineralized water and natural sea salt are earth-friendly and keep your beautyblender® - and brushes – squeaky clean!

This cleanser supports the integrity of the blender as well as removes excess residue and germs for a clean makeup application. Perfect for soaking stains out of your beautyblender® and also works great as a brush cleaner.

Formulated without:
- Parabens

- Sulfates

- Phthalates

  Handcrafted in the USA

Using a damp beautyblender®, press on the pump nozzle, distributing cleanser onto the surface of the sponge.
Lightly squeeze and work into a lather.
For stubborn stains, pour a small amount of blendercleanser® into a bowl with water and let it soak for a few hours.
Remove excess water and place beautyblender® in a clean ventilated area to dry.
Great for pre-soaking to clean stubborn stains.


Ingredients: Water (Aqua), Potassium Palm Kernelate, Potassium Oleate, Glycerin, Potassium Cocoate, Potassium Citrate, Maris Salts, Lavandula Angustifolia (Lavender) Oil, Citric Acid.
View full details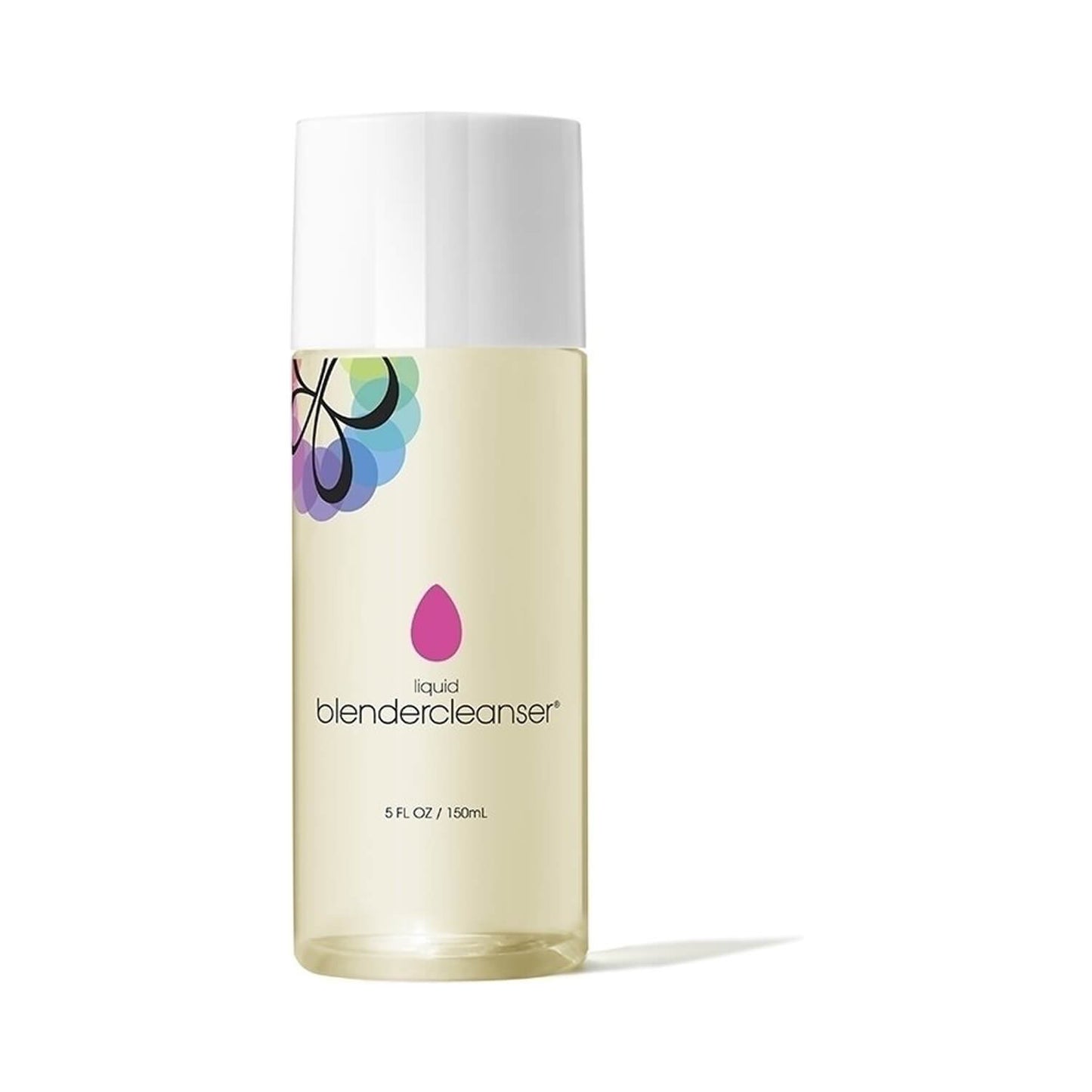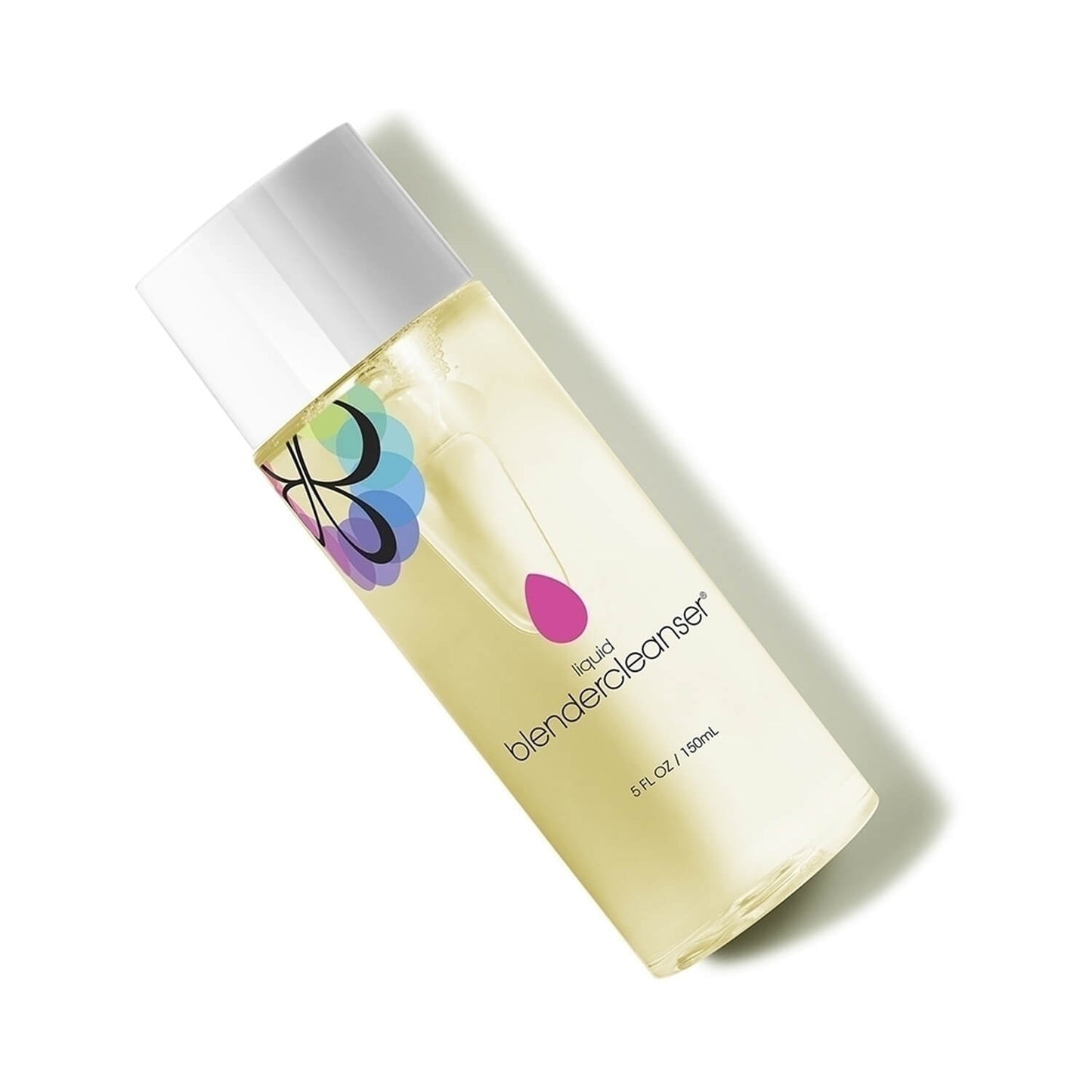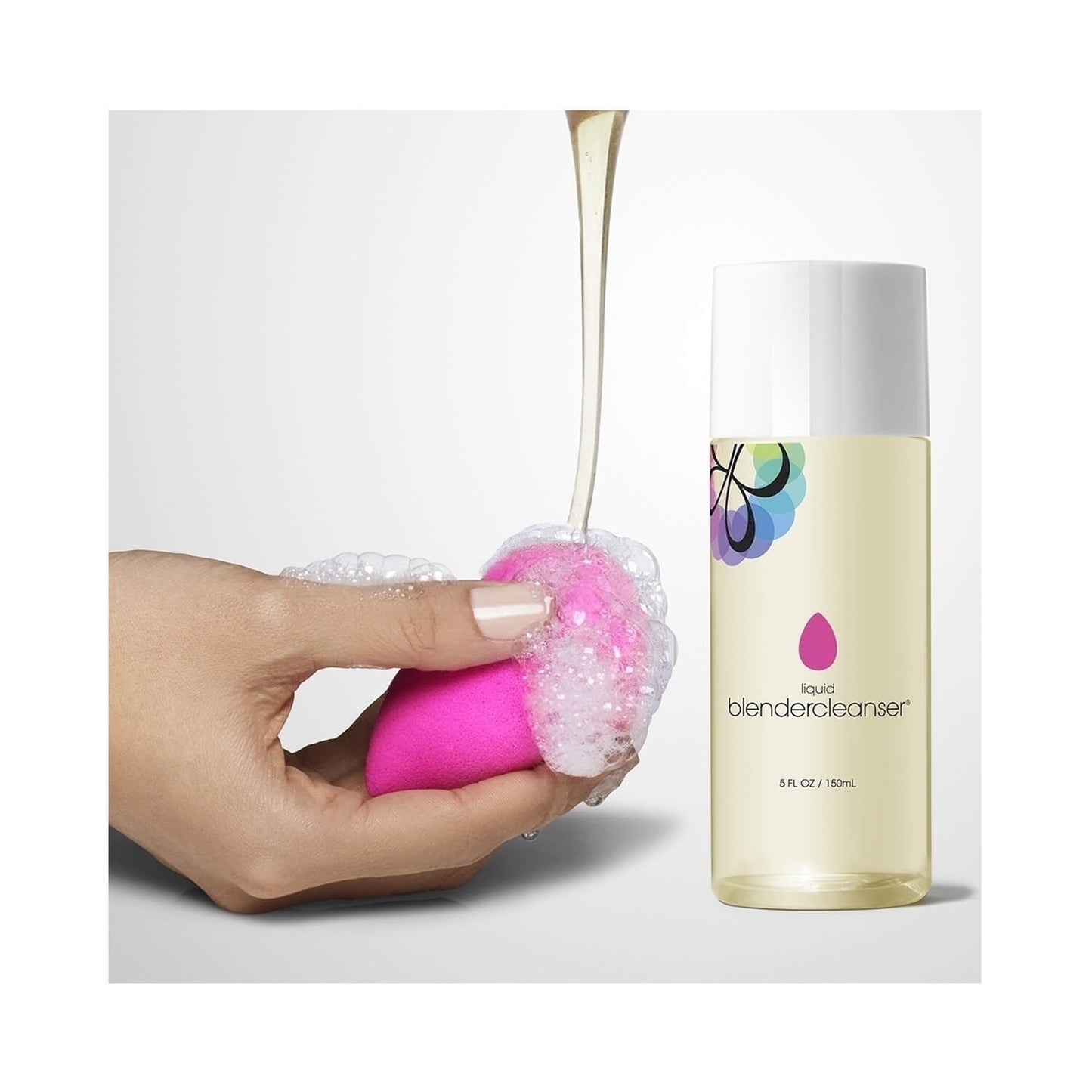 Newly Featured Products
Vendor:

Regular price

Sale price

$22.00

Unit price

per

Vendor:

Regular price

Sale price

$6.00

Unit price

per

Vendor:

Regular price

Sale price

$50.00

Unit price

per

Vendor:

Regular price

Sale price

$19.95

Unit price

per

Vendor:

Regular price

Sale price

$19.95

Unit price

per

Vendor:

Regular price

Sale price

$36.95

Unit price

per

Vendor:

Regular price

Sale price

$94.95

Unit price

per

Vendor:

Regular price

Sale price

$114.95

Unit price

per

Vendor:

Regular price

Sale price

$29.95

Unit price

per

Vendor:

Regular price

Sale price

$29.95

Unit price

per

Vendor:

Regular price

Sale price

$22.00

Unit price

per

Vendor:

Regular price

Sale price

$16.00

Unit price

per

Vendor:

Regular price

Sale price

$28.00

Unit price

per

Vendor:

Regular price

Sale price

$28.00

Unit price

per

Vendor:

Regular price

Sale price

$19.95

Unit price

per

Vendor:

Regular price

$0.00

Sale price

$28.00

Unit price

per

Vendor:

Regular price

Sale price

$36.95

Unit price

per

Vendor:

Regular price

Sale price

$82.00

Unit price

per

Vendor:

Regular price

Sale price

$49.95

Unit price

per

Vendor:

Regular price

Sale price

$24.95

Unit price

per

Vendor:

Regular price

Sale price

$24.00

Unit price

per

Vendor:

Regular price

Sale price

$42.00

Unit price

per

Vendor:

Regular price

Sale price

$69.95

Unit price

per

Vendor:

Regular price

Sale price

$54.95

Unit price

per